Share
THE MUSIC OF YOUR SOUL™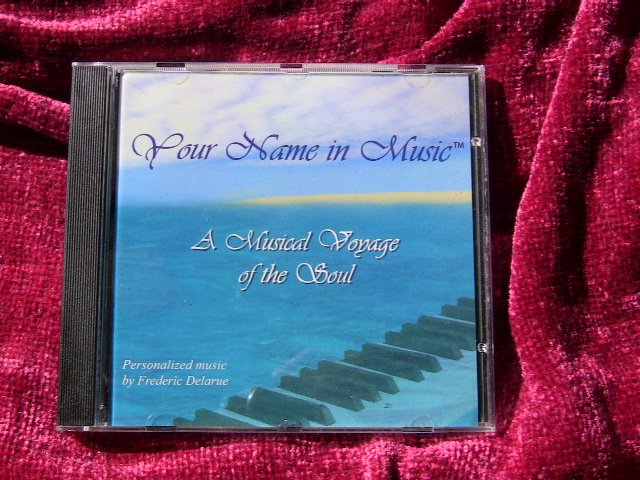 A Personalized CD
based on the musical vibrations of your birth name

* Available for individuals, couples, groups, businesses...

FREE CD "Musical Rapture-A Healing Gift to Humanity"
was Joao Cota-Robles' "Music of The Soul" CD
which has been given for FREE to Humanity!
Please listen to it or download it now for free, and you will feel what this CD is all about.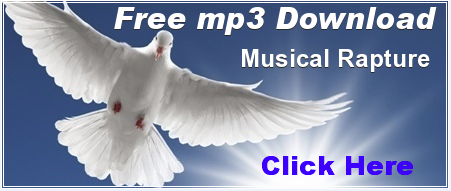 Imagine what YOURS can be !?

---
"It is so powerful..."
Myrna, California
---
"No words can express the feelings I have when I hear it.
My heart was filled with happiness and joy to listen to my own music."
Maria, California
---

From the very first notes
of hearing your own Soul Music,
You Reconnect and naturally Realign
to the Power of Who You Truly Are!...
...And Become the Person You are meant To Be!

This gift to compose music, on the spot, for an individual, a couple, or a business,
was received a year after my first Near-Death Experience at age 12.




The Angels have always told me that the name that you receive at birth
is divinely guided and contains the vibrations for your life's path.
If you change your name because of anything related to anger, bad memories, etc,
you may change the course of the life and mission you came originally to experience on earth.
If you changed your name for a professional reason (Ex: because the new one sounds better to your ears)
and you choose it with a peaceful heart, you may be divinely guided to create a name that might,
musically and vibratory speaking, corresponds to your original name given to you at birth.

When you are in your heart, you choose the best for your highest good.
vs.
When you are outside of your heart [anger...], you choose the opposite and against your highest good.



Just listen and breathe the blissful melodies of your Soul
and let it flow within your body cells, your blood, and all the organs of your body.
Your energy field, your Aura will feel gently enveloped by Unconditional Love
created by Your Acceptance of Your Music and its Vibrations,
in which you will find and gain your POWER back instantly!

You will bathe in the core and true Essence of your Divine Being,
which will reveal and make you feel
the beautiful Soul that YOU ARE.

This is the most intimate moment you may have with your own Self.
It is pure, natural, simple and therefore totally beautiful and powerful!


If you feel down, depressed (=disconnected from Your Self/Source)
or just need to relax, this is just for you.

A couple, will:
* understand more what you are and what you mean to each other,
the deeper reason of your connection, and of your loving union...
* For some who were not connected for the right reasons, (maybe just sexual and such)
you may take the accountable responsibility to separate with gentleness, acceptance and loving peace.

* For a business, a spa, etc, you may want to order a CD
to carry the vibrations of your Higher Self along with the purpose of your spa. This is very effective.


---
TESTIMONIALS:
"I have played it over and over for all of these months and it has helped me immensely."
Sabra, Michigan (Nov. 15, 2010)
---
"It is so powerful..."
Myrna, California (Nov. 13, 2010)
---
Regarding the personalized CD that you composed for me in 2007,
I want to keep it very special, so I only listen to it on very special occasions.
No words can express the feelings I have when I hear it.
It took me through periods of my entire life, and my heart was filled with happiness
and joy to listen to my own music.
Thank You for making an exeptional beautiful music connected to my name and soul!
Maria, Palm Desert, California (July 27, 2009)
---
The "Music of The Soul" felt like a true and wonderful confirmation of the Love and Connection we feel for one another.
To make it even richer, we both felt the Blessings of Angelic touch!
We could feel their love and their Blessings to each of us as individuals AND as a couple within the Music itself !
Our "Music of Your Soul" CD is now one of our dearest treasures --
and one we know we will enjoy often!

Rodney & Teresa, La Mesa, California

Dear Frederic,
The Music of Your Soul CD I received today is exquisitely beautiful,
more so than I could have ever imagined!
I do not have words to describe the healing that occurred in every cell of my being.
At times I felt like I soared and others I plunged to the depths of the sea, becoming part of the expansive Universe,
connecting to the God within me, and embracing my highest potential.
Tears of joy and waves of peace encompassed me as my soul let go and for the first time in my life, I was able to just be.
That is a gift without price and an experience without name.
I thank you from my heart for having the courage to follow your life path to enrich the lives of others
with your magnificent gifts. May you continue to succeed in making a difference in the lives of humanity!
Natalie.


More testimonials here...

---



WHAT IS THE COST?



The cost to have this personalized CD is:

$ 750.00
Payments can be made in full, in 3 or 5 payments with credit cards (Visa, Mastercard, or Discover) or US checks.
For payments in 3 or 5 times, please send me an email.
Price is subject to change without notice.

This price is valid for any personalized CD, whether it is for one person, a couple, a group of people, or a business.
The CD is mailed to you, after being composed.





---
The music acts as a guide to free you to discover the wondrous being of light that you are!
Again, you are the one that allows the blessings to reach you. Noone else can do it for you.
Through total acceptance that everything happens for a reason, and seeing the events of your life
through the unlimited vision and perspective of the eyes of your heart,
vs. the limitation of what you may see with your physical eyes,
you may totally surrender to the unconditional love within your heart.
Dare to have a blind faith, and only listen to how your heart feels.
If it feels great and it opens to Joy, you are on the right path.

From my heart to yours,
Frederic Delarue.